List of companies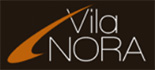 Vila Nora
Kalniškių k., 14247 Vilniaus r.
(+370) 69912437
Working now 0.00-24.00
www.vilanora.com
Email
Company contacts
Owner
Leonarda Valikonienė
Vila Nora
We kindly invite you to stay at the completely new hotel, opened summer 2009! Vila Nora comprises 2 buildings - a WOODEN traditional
Lithuanian style building with 5 bedrooms (totally 17 people can be accomodated there), a kitchen, sauna and a large hall/sitting room and the VILA building - includes a ballroom, eating premises, double rooms all with ensuite facilities and deluxe rooms (having sitting rooms).

There are two ponds in the territory, you are welcome to enjoy fishing or rowing a boat. The place is surrounded by forests, possibility to pick up mushrooms or just a nice stroll around. It is a perfect place to combine both - to visit Vilnius and to rest outside the noise in a quiet nature and tranquillity.

We can also organise different events (very popular for weddings), offer entertainment (for example hunting, etc) according to your wishes.

Photos are available at FOTO. Please contact info@vilanora.com for prices, how to arrive and any other questions. Welcome :)




more...
Search words
rest
,
hotel
,
hotel in Vilnius
,
hotel Vilnius
,
ballroom
,
hall
,
bath
,
SPA
,
wedding
,
fests, family fests, Turkish bath/Hamam, bathrooms, tub, billiard, sports ground, water gaieties, christening, Conference, rest in the nature, SPA
more...
Photos